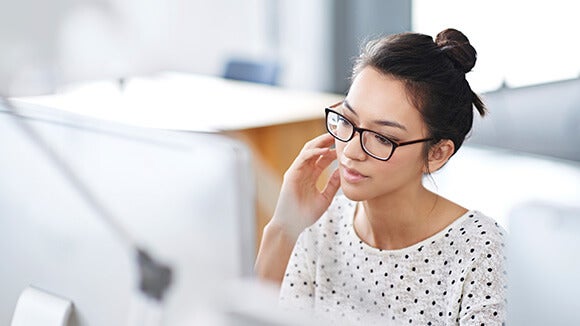 Skype is increasingly being adopted by businesses as an interview medium. It saves time and money, does not incur travel costs and is a very sustainable practice with no carbon footprint. The following tips should ensure you make the very best impression if you have a job interview over Skype:
You should dress appropriately, as if you were attending an interview in person.
Do a run-through
Whenever you introduce Skype into the equation, glitches can occur unless you familiarise yourself with the technology. In order to avoid technical issues, ask a friend to stage a 'rehearsal' with you so you can test your equipment and settings. Key things to check include:
Volume: Can you hear the 'interviewer' clearly? Having to constantly ask for questions to be repeated will break the natural rhythm of the interview and will not allow you to relax and be yourself.
Background Noise: Soundproof your immediate environment by closing windows to avoid external traffic or aircraft noise. Where possible, arrange for children to be looked after and ensure that pets are not in the immediate vicinity. Don't forget to turn off your mobile phone.
Screen Placement: Your Background
Adjust your webcam so that the interviewer can see your head and shoulders. If circumstances allow, you should mimic an in-person interview environment by sitting behind a desk. Be very mindful of what the webcam could pick up in the background. A blank wall is obviously a more professional backdrop than an unmade bed!
Prepare As You Would a 'Real' Interview
Whilst it is tempting to adopt a more 'casual' approach to Skype interviewing, if anything, it is more important to dress appropriately for this medium as you will be 'framed' by the computer screen. So, you should dress appropriately, as if you were attending an interview in person – so a suit and tie etc. Try and keep your body language as natural as possible. There are several programmes available which allow you to record your Skype interview, and analysing this could give you invaluable insights into your interview technique.
Post-Interview Etiquette
Where possible, don't forget to send a thank you note to the interviewer immediately following your Skype interview. You can either record a message via Skype or simply send an email thanking them for their time.
For more information, please contact:
Fréderic Ronflard, Managing Director, Brazil
frederic.ronflard@robertwalters.com.br