Leading From The Front
A Diversity and Inclusion Podcast Series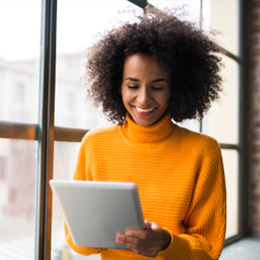 Na série de podcast Robert Walters Workplace Inclusion, discutimos os principais aprendizados e sucessos com as principais empresas do Reino Unido que estão abrindo caminho para a inclusão da diversidade.
Exploramos quais estruturas, políticas e estruturas eles governaram e como isso acelerou sua mudança no local de trabalho.

Da liderança aos estudos de caso da vida real, exploramos todos os ângulos de diversidade no local de trabalho. Confira a série de podcast aqui.
*Os podcasts dessa série foram gravados em Inglês.
In this episode Dominic Horne speaks with Deepa Shah. Deepa is a multiple award winning CFO including 2020 Technology CFO of the year and 2018 CFO of the year at the Women in Finance Awards. Throughout her career Deepa has been actively involved in multiple initiatives that drive change for a more equal and diverse work place with a considerable amount of time spent helping women progress in their career.
In this episode Tom Andrews and Anneline Klijnsma are joined by Deon Pillay, Head of Marketing Operations at Legal & General Investment Management. Deon has built his way up through the Client Relationship Management world at Barclays before joining LGIM's Distribution teams and is currently Head of Marketing Operations as well as acting as Co-Chair of LGIM's LGBT+ Allies Network and also as Co-Chair of InterInvest LGBT+ equality and inclusion.
In this episode Suzanne Feeney, Director at Robert Walters Ireland, is joined by Gavin Hennessey, Head of Diversity & Inclusion at Irish Life Group. We hear from Gavin as he reflects on his career, why he became so passionate for driving a more equal and diverse workplace and discusses how employers can bring authenticity to corporate culture and drive change in the most challenging areas of inclusion.